BioMat Amethyst Mini-Mat 7000mx
1005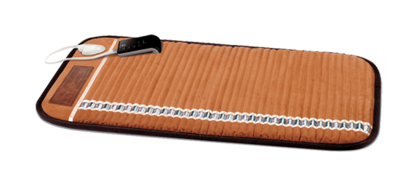 Pro Technology
Please "Use this link https://order.thebiomatcompany.com/site/index.php/products/the-biomat or Call or Visit the Floating Lotus Spa" to order!
352-378-8125
This is the perfect take-along for trips, to keep at the office or to share with a friend or family member who would benefit from using this therapeutic device and is great to use in easy chairs, Med-Spa, dental & office chairs. It is also the perfect size for children. Many of our customers have also purchased the Mini-Mat for their beloved pet. The Amythest BioMat Mini ships with a single control panel, travel bag and 100% cotton quilted cover. Includes Single Control Panel with variable heat settings, travel bag + 100% cotton quilted cover.
The Queen / King BioMat comes with a dual control unit for individual comfort and adjustment levels.