Pamper your skin with our organic skin care products with essential oils and healing botanicals. All of our facials are tailored to your skins' individual needs. Our 60 minute facials include an expert neck or arm massage. Extractions are optional during 60 minute facials. Contact us soon and let us evaluate your needs and develop a custom facial treatment specifically for you.
60 min. Lotus Signature Facial
Our most popular facial treatment! Experience the effectiveness of the Ultrasonic and Negative Ion System; reveal smooth, lustrous skin gently and naturally.
30 min. $50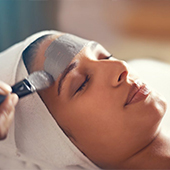 90 min. Blemish Banishing Facial

Soothe irritated acne prone or oily skin using natural, therapeutic ingredients derived from fruits and plants to support skin renewal.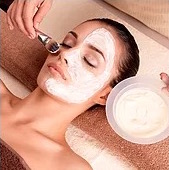 60 min. Therapeutic Facial Peel
​Enjoy our Signature Facial with a Salicylic, Glycolic, or Lactic peel specially formulated for your skin type. Brightens and resurfaces the skin. Great for treating acne, visible pores, fine lines, scars and hyper-pigmentation.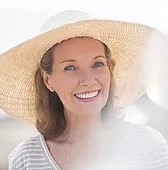 90 min Positively Age Defying Facial
​The ultimate in Age-Defying facials! The Rejuvena Natural Face Life along with our all organic products, bursting with phyto-nutrients, stimulates collagen and reveals radiant skin. A cooling Collagen Eye Mask decreases eye circles and puffiness while a Modeled Facial Mask specially designed for your skin adds the finishing touch!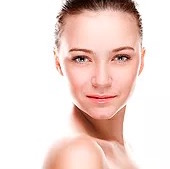 90 min Signal Pro Firming Facial
Silkworm proteins with vitamins and minerals erases fine lines, wrinkles, and scars. It tightens the skin with elastin and collagen boasting production.

Enhance your facial with one of the following additions: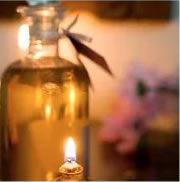 Renew skin cells, remove impurities, and regenerate the skin with a facial mask. Made with rice starch, aloe vera, sea weed, and other natural extracts and enzymes. Choose Aqua Collagen, Green Tea, Eucalyptus, and Dead Sea according to skin type.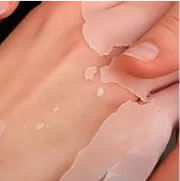 Indulge in our deep-heat paraffin treatments individually molded with all natural ingredients designed to nourish and renew the hands and feet.

Hands OR feet $20
Hands AND feet $36