If you're looking for a last-minute present or stocking stuffer, you've come to the right place!
We have compiled a list with some of our staff's favorite products--- just in time for the Holidays. There's something for everyone at The Floating Lotus Spa!
Rosemary Mint Rescue Foot Cream by Cottage Greenhouse
"Especially during fall and winter, it keeps cracked and dry feet feeling soothed and moisturized." The blend of rosemary and mint creates a refreshing fragrance and revitalizes dry skin! This thick, rich formula is sure to save your soles! Made with beeswax, jojoba, peppermint oil, rosemary oil, tea tree oil and menthol, it's no wonder this product is Marsha's favorite!
Rosemary Mint Pumice Foot Scrub by Cottage Greenhouse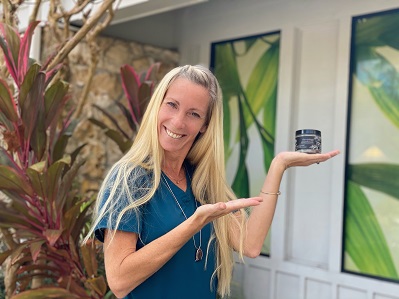 "Rejuvenate your feet back to their youthful state!" This foot scrub pairs amazingly with the aforementioned foot cream! Restore and revive your feet with the natural volcanic pumice stone. Jessica would recommend this product to anyone wishing to pamper their feet!
Japanese Plum & White Tea Dry Body Oil by Cottage Greenhouse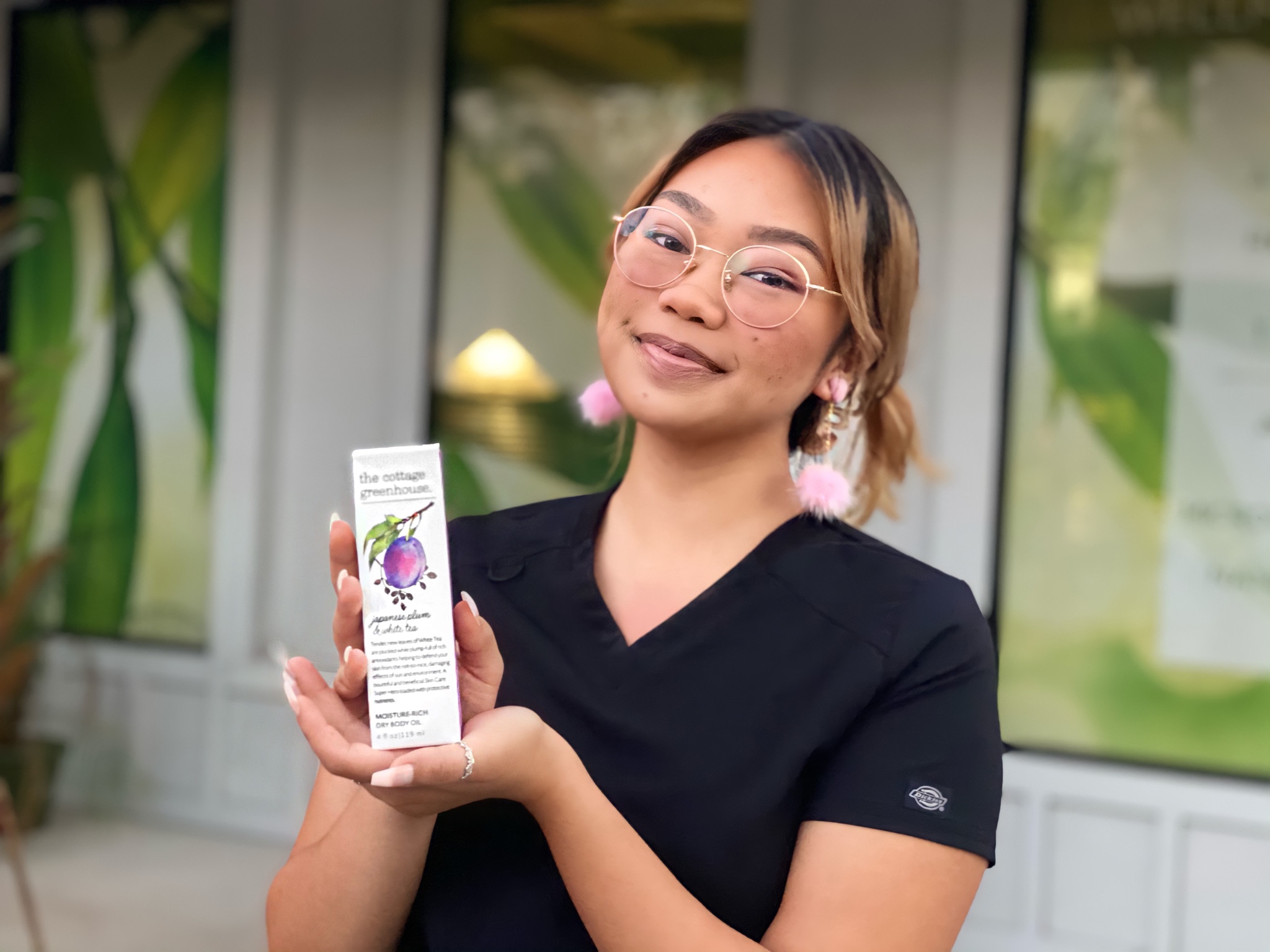 "It keeps my skin feeling refreshed and moisturized! Plus, it smells amazing." Heather's favorite product has an aromatic blend of Japanese plum and white tea which leaves skin feeling soft and hydrated. This non-greasy formula is great for defending your skin against the harsh environment and sun.
Collagen Crystal Eye Mask
"A great stocking stuffer that leaves my face well-nourished and smooth!" Gift your loved ones with a refreshing eye treatment. Coming in a single-use package, they make the perfect stocking stuffers! Combat dark circles and tired eyes with Justin's favorite product!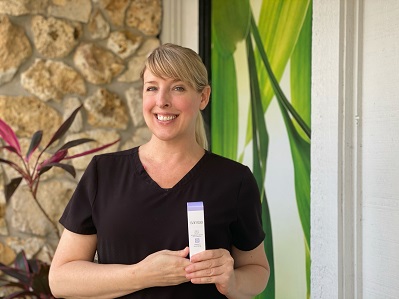 Eucalyptus Shower Spray by Bodybliss
"Spray it in the shower, spray it every hour. Spritz it in the car, spritz it near or far!" Danielle's favorite shower spray uses 100% pure essential oils and is made to clear your mind, soothe your breathing, and boost your immune function. The best part of this product is it can be used anywhere!
Vita C Serum by Sanitas
"Very stable, 40% vitamin C has multiple anti-aging and skin conditioning properties!" Give the gift of smooth skin this season! This serum brightens and hydrates the skin while addressing any visible signs of aging. Come try it out and see why it's Leah's favorite!
Peptiderm Moisturizing Cream by Sanitas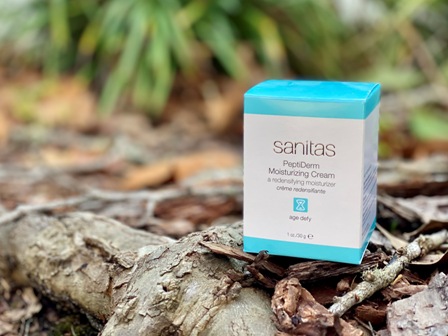 "This cream works on a cellular level to hydrate and tighten skin while giving real results!" This cream has wonderful anti-aging effects and feels divine! It firms, brightens, and re-densifies mature or dry skin. Trish's favorite product is the perfect gift for that special someone.
Lemon Cream Cleanser by Sanitas
"This cleanser balances my combination skin perfectly!" Ayla's favorite product is a must-have staple for anyone's skincare routine! It smooths, brightens, and softens skin while promoting skin renewal.
Intensive Cream by Kneipp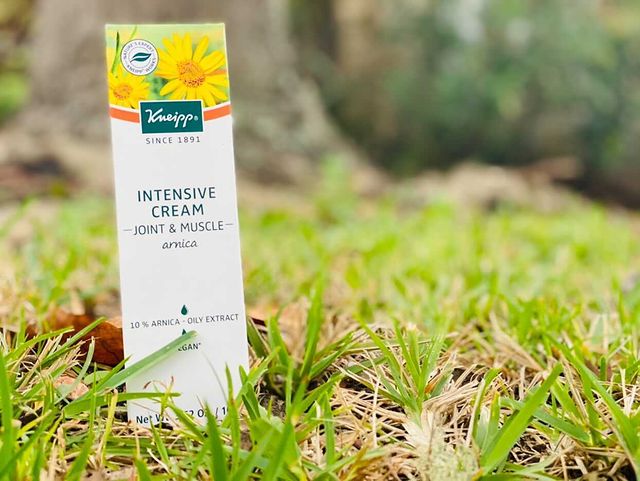 "Great for pampering and smoothing skin!" Arnica gel not only soothes joints and muscles, it also leaves your skin feeling great! Linda's favorite product would make the perfect gift for that active person in your life.
Sugared Fig Lip Tint by Pacifica
"This lip balm keeps your lips moisturized and is the perfect color!" Toni's favorite product has been a best-seller for years. We have a plethora of colors to pick from and they make the perfect stocking stuffers! Come try one for yourself the next time you're in.
CBD Massage Oil by Bodybliss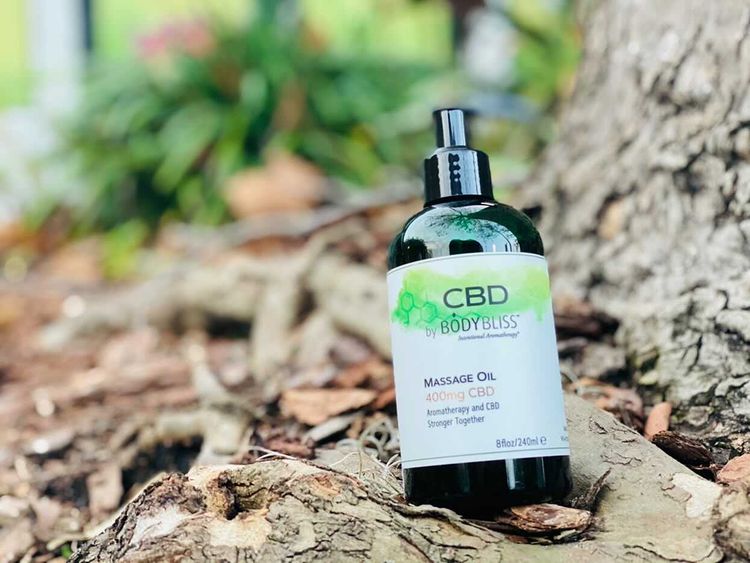 "Great for pain relief and getting back to 'normalcy'." Mike's favorite product is a wonderful CBD-infused massage oil that aids in relaxation and fights discomfort and pain relief. This product is fantastic for at-home healing!
Which one of these staff favorites are you going to pick up next?